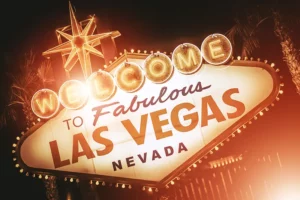 There's a reason that Las Vegas is called Sin City…and you've likely heard about escort agency Vegas options, call girls, and even how easy it is to have sex in Vegas.
Let's go over all of the details…
First things first. Prostitution is illegal in Las Vegas. If you're searching for Las Vegas sex workers, you can get caught and you can go to jail. So, if you don't want to end up in jail because of looking for sex in Vegas, we highly recommend that you don't hire a prostitute.
So, let's look at some of the LEGAL ways to get laid in Vegas, shall we?
One Night Stand – Hiring Escorts in Las Vegas is Your Best Bet
The idea of calling an escort agency in Vegas may sound terrifying. What do you say? What do you ask for?
There's nothing to be shy about. You may be surprised that there are many men (and women and couples) who call us every single day looking for entertainment, companionship, and excitement.
Do:
View the gallery of hot girls
Explore the services that are available
Decide how much time you want to spend with a girl
Prepare yourself for an amazing time
Don't:
Ask "Where can I get laid in Las Vegas?"
Proposition the girl for sex on the spot
Assume that the two of you are going to have sex
Make inappropriate demands
When you call, we'll make it easy. We already know that you want to have some naughty fun, so the real questions come down to who you want to have that fun with and for how long. We'll talk to you about some of your desires and what you're looking for in a girl.
Be as specific as you want. Identify a girl by name or ask us for recommendations.
Talk to us about the services you want (or what you want to happen when she knocks on your hotel room door). Decide when and for how long you want to book for. We're available 24/7, so you never have to be lonely when you're in Vegas.
It's possible to have a Vegas escort knocking on your door within an hour of booking with us. Have some fun with her and know that it's often possible to extend the time if you decide you want more services.
Once the time is over, the two of you will part ways. Of course, if you're charming and sweet and you hit it off with the escort, you can always ask to take her on a date – and she may take you up on that offer. She won't be on the clock anymore, so there's no worry of prostitution charges if the two of you do hit it off. After all, as consenting adults, there's no telling what could happen.
All of our girls are safe, professional, and fun. It ensures that you're going to have a good time. It also allows you to have fun confidently without worrying about diseases, prostitution charges, or anything that is less-than-discreet.
What You Can Do with Call Girls
The possibilities are virtually endless with call girls. You pay for their companionship, so where you go with them is entirely up to you.
The outcall girls mean that they come to you. They'll show up at your hotel room, meet you in the hotel lobby, or anywhere else that you want.
Stay in the hotel room and cuddle up with some room service and a pay-per-view movie.
Go out on the town to hit a nice restaurant, a hot club, or even a strip club. Pro tip: Did you know that strippers are more likely to flirt with you when you show up with a hot date on your arm?
All of our girls are flirty and fun, but many have a few "extra" talents that they can share with you, too.
Exotic dancing
BDSM play
Fetish play
Sensual massages
Bachelor party entertainment
You can spend a few hours with an escort, the entire day, or even the entirety of your stay in Vegas. As we said, the possibilities are virtually endless.
Oh, and did we mention…you can even book more than one girl at a time? Just imagine the fun you can have when there are TWO gorgeous girls fawning all over you. What happens in Vegas stays in Vegas, so what are you going to make sure happens while you're here?
Picking Up Girls at Bars
Okay, so you could go to a bar or club to meet girls or drive for a couple of hours to the legal brothels. However, there's no guarantee that a girl is going to be interested in you or want to go back to your hotel room for a hook up in Vegas. What this means is that you could spend a LOT of money buying drinks and bottle service only to end up alone.
Is that the way you want to waste your time and money? Of course not.
There are also going to be prostitutes hanging around the bar. They'll be more than happy to head up to your hotel room…for a price. The problem is that prostitutes are illegal and they are often untested. So even if you don't get caught by the police, you could end up going home with an STD.
Not really the kind of private and discreet level of Vegas sex you had in mind, was it?
The easiest way to get laid should be EASY. And picking up girls at bars is far from easy, especially considering you have to have enough courage and confidence to go up and talk to them.
Call girls in Las Vegas are the better option because:
They're discreet
They've been fully tested
They're legal
They're fun to be around
They will provide you with all sorts of services
As for finding sex in Las Vegas, the call girls can point you in the right direction. They can accompany you to a swing club or sex club. And if the two of you hit it off, there's no telling what can happen once you're no longer paying for her services. After all, what happens between two consenting adults is legal…
Brothels, Sex Clubs, and More
There are always options in and around Las Vegas. It's Sin City, after all.
Let's talk about brothels for a moment. None exist IN Las Vegas. The closest one is Pahrump, which is about an hour away. And some of the more well-known brothels are three or four hours away.
Brothels can be busy with truckers lining up to pick up a girl. There are only so many girls to go around, and on a busy night, you may have to wait for a girl to become available. Think about that. Sloppy seconds (or thirds), anyone?
You'll have to spend money to get there and back. And if you don't find a girl you're interested in hooking up with, you spend that money regardless.
There are some brothels that will pick you up and take you to them. Many have minimum spends when you get there for those services. And you still have to find your way home.
Also, did you know that brothels are expensive? It's because they're guaranteeing that you get the sexual services that you want.
Hiring a call girl allows you to stay within the limits of Las Vegas. Plus, you can reserve a girl's companionship ahead of time so you don't have to end up disappointed. You came to Vegas for adult entertainment, so that's what you should get.
As for the sex clubs in Las Vegas, there are options in Vegas (like the Green Door). The pricing structure varies whether you're a couple, a single woman, or a single male.
Being a single male is the most expensive option because you're most likely to be considered a "creeper." You'll be watching the orgies rather than being involved.
Being a single female, however, allows you to be a "unicorn" and is the most affordable option. You'll be asked to get involved in all of the different activities.
Couples, too, are likely to have some fun – either alone, participating in orgies, or swapping in some of the rooms with other like-minded participants.
And yes, if you show up with a call girl, you're considered a couple. It means that getting laid in Vegas becomes a lot easier…even if it's not with the girl you came into the club with.
When you're ready to have your fun in Sin City, call us. We'll make sure you have all of the adult entertainment that you can handle.