You've come to Vegas to experience the adult entertainment and let loose for a while. The best way to do that is in the company of a sexy girl who can help you to unwind. Chanel is one of the few truly sexy, exotic-looking Vegas private strippers who can make sure that all of your stress is gone within minutes of meeting her.
Chanel is a sight to behold – erotic curves, a generous backside, as well as pouty lips. She loves to talk about her travels as well as her desires. The two of you can spend the night talking or you can stop talking and let Chanel do what she does best. She has a natural-born talent for flaunting her curves in sexy lingerie. Her dance moves will help you forget all about work and stress.
Imagine girls to your room instead of having to go out in hot pursuit of the action. With one call, you can have Chanel knocking on your hotel room door. She'll be everything you need – and she's happy to bring along some costumes and props to heat things up a bit, too.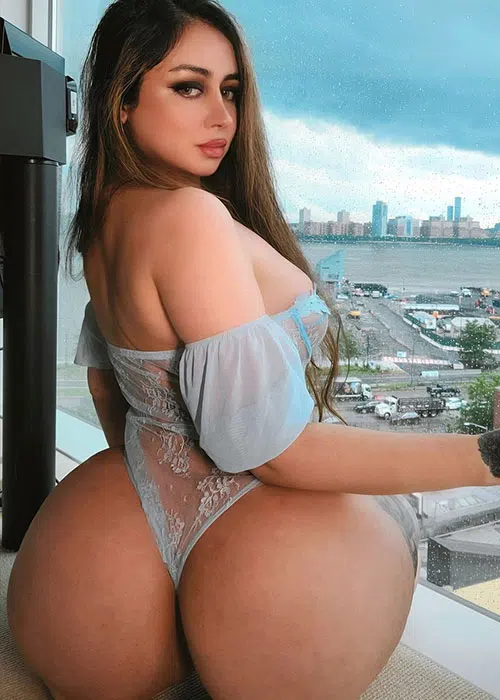 Experience a Sexy Side of Vegas
You know that Vegas is known for its adult entertainment, its shopping, its casinos, and its world-class restaurants. Did you know that Las Vegas private entertainment also exists? You don't have to leave the comfort of your hotel room to experience all that Sin City has to offer.
This is the kind of girl you have dreamed about. Sexy women in Las Vegas are everywhere, but not all of them are going to give you the time of day. Chanel is a down-to-earth girl with an exotic Middle Eastern look. She'll dance for you, strip for you, and even offer you a sensual massage to help you relax a bit.
Chanel hasn't been in Nevada for long, so the two of you can explore what the city has to offer together. She's still enjoying the party side – and she can share some of the hottest clubs as well as some of the hottest strip clubs.
When you're ready to see what Chanel has to offer, call to book time with her today!