"I need a call girl." We couldn't agree with you more, and it's important to choose the right one for all of your needs and wants. When you make the decision to indulge in adult entertainment, Mary Jane is the kind of girl you want to accompany you on your adventures. She's outgoing, talkative, and easy to get along with. She's an absolute treat and knows just how to put on a show for your benefit. The curvy blonde has long hair, pouty lips, and one of the curviest backsides you've ever seen.
Mary Jane loves to flirt and have fun across Vegas. She's just as comfortable going to the strip clubs as she is going into the finer restaurants. She'll be your hot date anywhere you want to go. When you want Las Vegas escort tips, she has plenty. More importantly, she wants to know how she can be the best that she can be. By planning ahead of time, she can show up with costume changes, toys, and more.
This sexy vixen loves to do some role-playing. She was in drama throughout high school and while she doesn't like to be on stage anymore, she does love costumes. She can be a sexy nurse, a naughty schoolgirl, and so much more. It's a chance to bring some of your wildest dreams to life.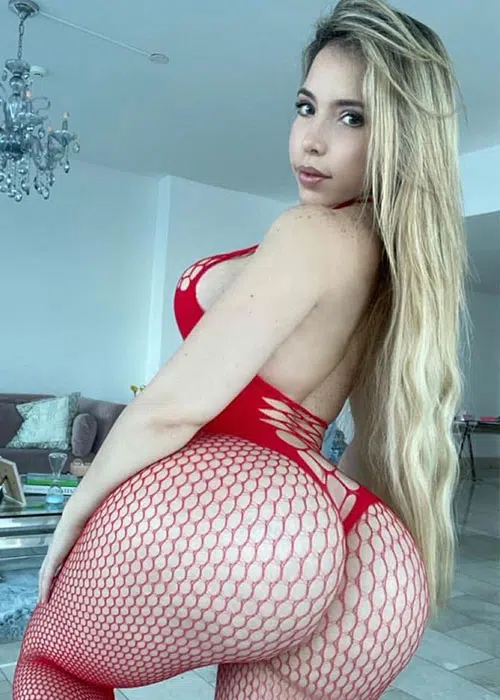 Learn from a Sexy Vegas Girl
Mary Jane has spent most of her life in Nevada. She has been in Las Vegas for years and practically grew up on The Strip. She knows all there is to know about the fun things to do. She'll be sure to spice up your time in the city whether it's your first time or your 100th time.
Heads are sure to turn when you show up anywhere with Mary Jane. She's young and smoking hot. She dresses to show off her voluptuous curves, too, so you'll always have some eye candy when she's at your side. She's not shy, so she'll make sure you get comfortable with her right away.
When you want Vegas girls to your room, you simply can't go wrong with Mary Jane. She already knows what she wants out of life – to have fun. She'll make sure that the two of you create all sorts of memories, so you'll want to call to book your time with her right away!